We advocate for clean transportation policies at the local, state, and federal level.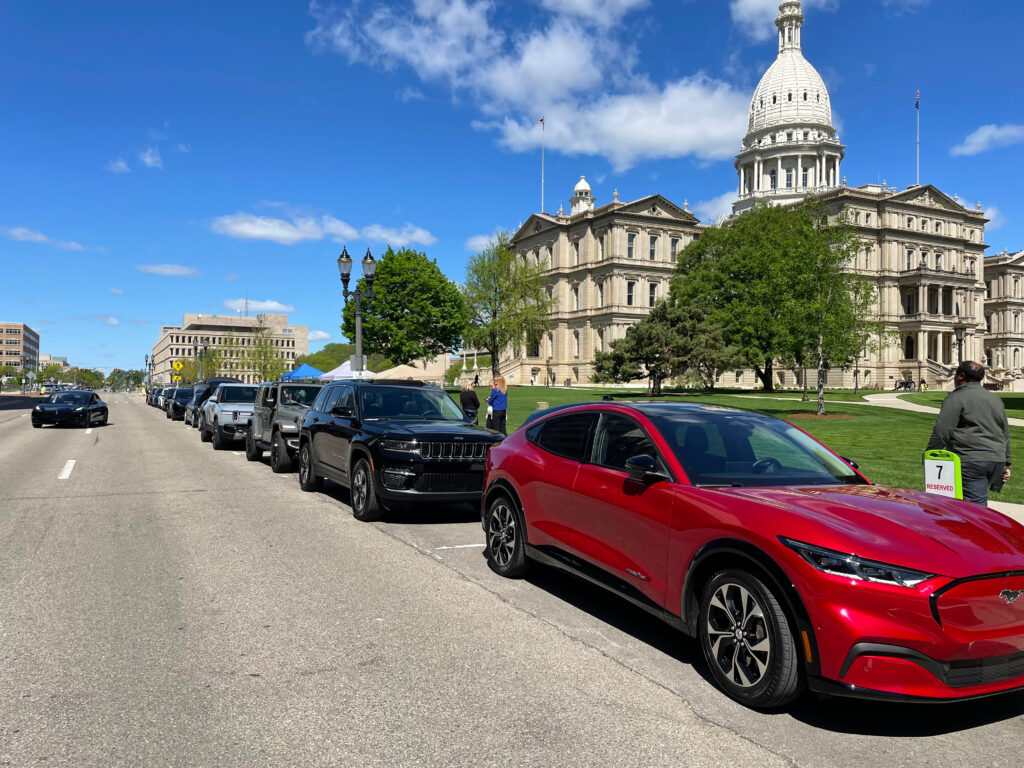 "The heart of our country's auto industry is Michigan, and Consumers Energy is excited to help our state lead the way into a clean automotive future via our collaboration with Clean Fuels Michigan."
Jeffrey Myrom,
Consumers Energy
Companies small and large are leading the way in alternative fuels by developing new power trains, investing in manufacturing, deploying charging stations, and more. We need to continue investing in clean transportation as an important economic engine for Michigan. 
Michiganders have the know-how to build state of the art vehicles with high-paying jobs located in our own communities.
Clean vehicles reduce emissions today and into the future. Michigan's lakes, forests, streams, and prairies deserve to be protected. 
Alternative fuels can be produced and delivered by your local energy providers, meaning prices are more stable and your energy dollars stay nearby.
Municipal Fleet Conversions: There is no time like the present to "flip your fleet" and begin to transition government-owned vehicles to alternative fuels. From utility vehicles to transit buses, using alternative fuels and electric vehicles are excellent solutions! 
Prepare for Electric Vehicles: Local governments play an integral role in making sure their community is prepared for electric vehicles. Incorporating EV charging stations into planning and considering EV-ready building codes are two ways to get started. 
Michigan Council on Future Mobility and Electrification: The Council is an advisory board for the legislature,d Office of Future Mobility and Electrification, and Governor Whitmer. Clean Fuels Michigan's Executive Director, Jane McCurry, was appointed to the Council to represent clean fuels and policy interests. The Council suggests policies and actions the State can take to maintain Michigan's leadership as the epicenter of mobility innovation. 
Michigan's National Electric Vehicle Infrastructure (NEVI) Planning: Michigan is required to annually submit an electric vehicle infrastructure deployment plan to guide the State's use of federal infrastructure funds. 
Budget Investments: Clean Fuels Michigan is leading a coalition to advocate for investments in clean mobility solutions like EV rebate programs, transitioning the state fleet to clean vehicles, and a pilot program for electric school and transit buses.
Infrastructure Investment and Jobs Act:

This legislation passed in November 2021 and includes

$128 billion of investments in clean mobility solutions

.

It also provides funding to fix roads and bridges, replace lead pipes, and more. There are dozens of programs and funding opportunities created by the IIJA. Learn more about those programs available

here

.

The Inflation Reduction Act of 2022: This bill passed 51-50 in the U.S. Senate on Monday August 8, 2022. This Act will expand tax credits for clean vehicles, give funding for clean fuel manufacturing facilities, offer incentives for producing clean fuels, and more.